Bowie teacher shines at local theater production
IB Film, TOK teacher Ms.Rudy shines in Theatre Arlington's latest play.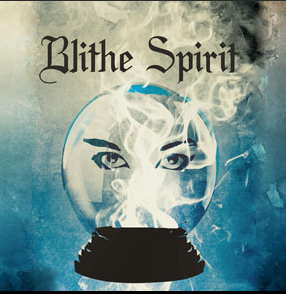 Courtesy of Theatre Arlington
IB Film/Theater/TOK teacher Ms.Rudy recently got to show off her acting chops in Theatre Arlington's latest production of "Blithe Spirit". "Blithe Spirit" is an award-winning comic play written by playwright Noel Coward about a novelist who recently re-married and is being haunted by his deceased ex-wife. Ms. Rudy was cast in the role of Ruth, the novelists new wife.
Ms.Rudy has a background in acting. She graduated from New York University with a Bachelor's Degree in Acting. She has starred in many student films and commercials. She teaches IB Film to both Juniors and Seniors as well as helps out with theatre productions at Bowie High School.
She is just one of the many teachers/faculty members at Bowie with hidden talents and hobbies.   
When asked about her favorite part about the overall productions she said, "The Cast! I felt lucky to be a part of such an awesome talented group."
"Blithe Spirit" ran from October 21st through November 6th. I recently got to see the play on its last weekend run on November 6th. Everything about the production was exceptional, from the actors British accents to the set design to the many comedic exchanges the characters had.