Business savvy
Business Professional America students went to Corpus Christi, Texas on March 4 through the 6 to compete in the state meet. For most of these students it was their very first year.
Business Professional America is a program that gives students the ability to compete against other schools in business. You learn how to contribute in a world class workforce through the advancement of certain skills.
"My brother got me into it and told me about the graphic event that I actually competed in this year. I thought it would be a good way for me to improve my skills," Junior Nafim Dewan said.
Dewan participated in presentation management team and got second and he did graphic design promotion and got first. Anybody can join the Business Professional America program. You go to a meeting and sign up by filling out some forms and list any business classes you have taken. Even if you haven't taken any business classes you are still allowed to sign up and either one of the sponsors, Jane Deaton and Chris Caldwell, a sponsor can help you find a skill you are good at.
"Like any other competitor I want to advance,." junior Crystal Kha said. "I think it's important to work diligently and don't worry about who finishes first."
Kha competed in administrative support with juniors Phoung Pham, Linda Dang, and Vincent Nguyen and got second. The students start off in regionals. A sponsor will help you compete in a skill you already have. From there anyone in the club can help you and it isn't just you by yourself. In the program everyone helps one another out by giving feedback and mentoring one another.  
"It feels pretty awesome being able to make it this far and it only being my first year in the program!" Freshman Irfan Eshan said.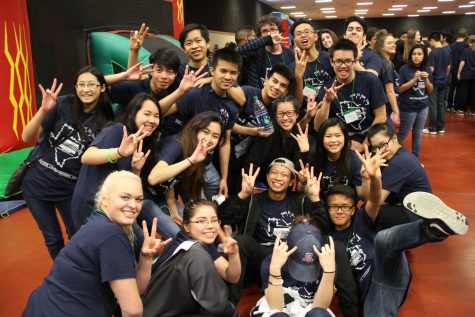 This year senior Mary Nguyen, junior Nafim Dewan, junior Crystal Kha, senior Nancy Nguyen, Senior Samantha Jameson, freshman Irfan Ehsan, senior Abraham Owolabi, junior Vincent Nguyen, sophomore Jessica Chau, junior Linda Dang, junior Phong Pham, and senior Emmanuel Olawore will all be competing in nationals. Nationals this year will be May 5 through the 9 in Boston, Massachusetts.